Hello loves,
It's weekend and most of us have a fully booked weekend or just opt to stay in; either way make sure you rest enough so you can conquer the coming week.
As you might have guessed, i am attending a Royal Tea Party this weekend- so today we talking the Queen's type of tea (yes not your usual cuppa!)
So here's a bit of background for you:
The original tea party began as an "
afternoon tea
" by royal Britain's Anna, the Duchess of Bedford. Anna started drinking tea and eating light refreshments in the afternoons, since it was typical to eat only breakfast and dinner at that time in Britain, and she began inviting friends to join her and soon the afternoon tea tradition was born. The most famous historical
tea party
is the
Boston Tea Party
which was instrumental in creating America and was an impetus for the American Revolutionary War. Who would have thought a cup of tea could accomplish that!!!
Tea Party Etiquette
Just like the royalty and upper class did in the original tea parties, it is important to use proper etiquette when attending a formal tea party. Here are a few tea party etiquette tips to remember:
If you like to have milk in your tea, add it to the teacup before the tea is poured. Also, do not use lemon in your tea if you are also using milk to avoid curdling of the milk.(YUCK!)
Hold the handle of the teacup using your thumb and your first one or two fingers. There is no need to stick out your pinky; this is an exaggeration ! (SMH). Do not loop your fingers through the teacup handle or cradle the side or bottom of the cup with your hands.
Take small, quiet sips of your tea. Do not blow on the tea if it is too hot.
When you are not drinking tea, place the cup on the saucer.
Make sure to place the napkin in your lap and never on the table; if you leave the table put the napkin in your seat.
It is fine to eat most of the foods with your fingers, taking small bites; however, use a fork when trying to eat messy foods.
Menu Idea
Keep it light, you do not want to get all blotted, especially if it's a low tea like the one I'm attending because lunch is still going to come.High Tea is served usually after 6pm and can incorporate more heavier options to the menu.
CAN WE SAY YUM
Now let's get to the fun part: attire !!!
Of course no one says chic & class like the Duchess of Cambridge, so here are a few of Catherine's outfits for inspiration.
Kate attending the Royal Tea Party at Buckingham Palace which amongst 8000 (yes! it's still tea) guests saw the Queen,Camilla and Prince Charles in attendance.
Kate wore a gorgeous Emilia Wickstead dress and nude heels with matching clutch with her signature hat in tow, absolutely loved it.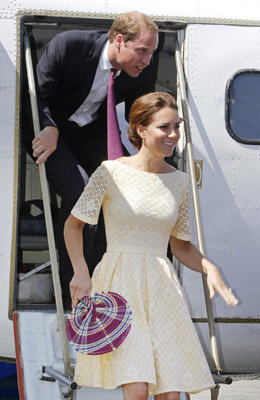 And a little Michele Obama won't hurt!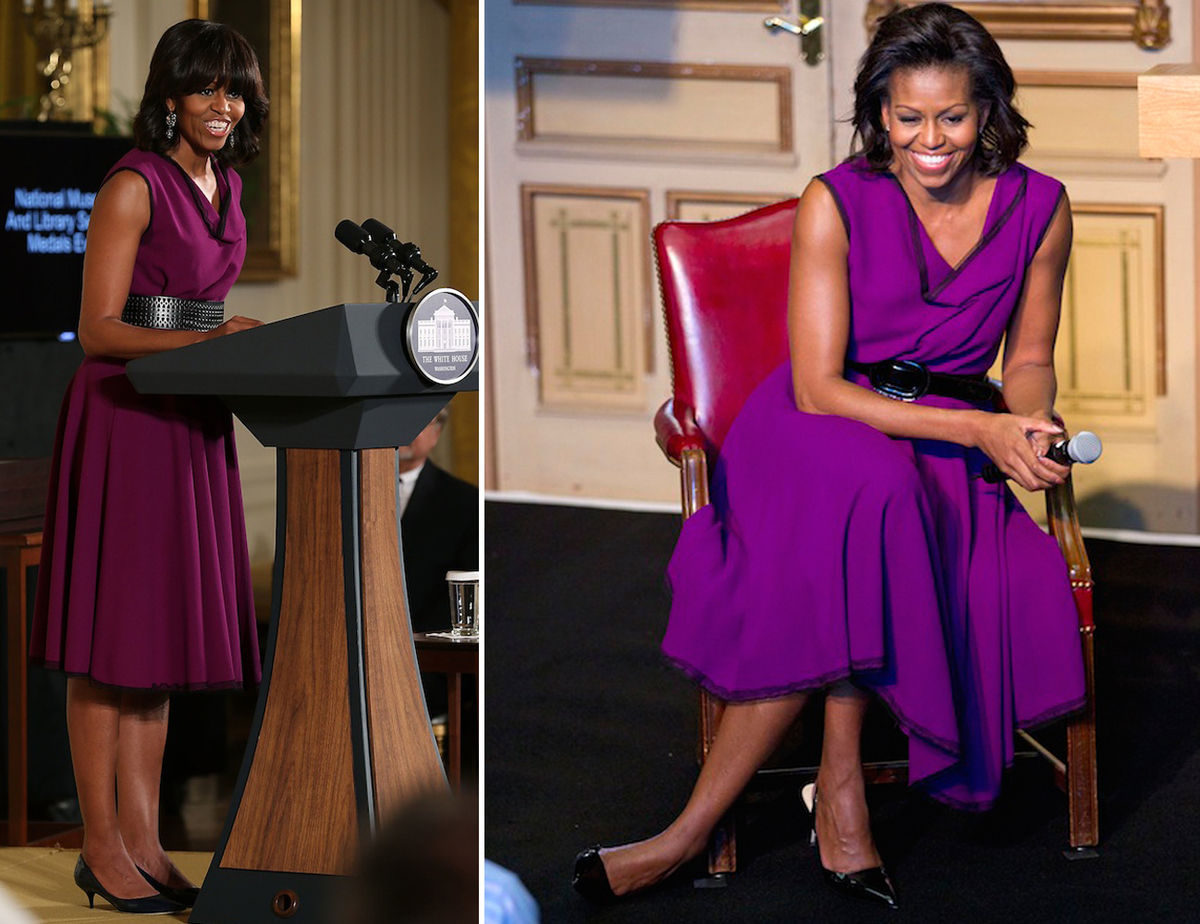 50s Look- think Dita von Tees
Modern Look
More and more dresses
which is your favourite style?
But remember don't go cray cray on us as demonstrated below............ uhm dumbfounded.................
NO!!!!!!!!!!!!!!!!
And watch your hem length
See Monday's post on the pictures from the event, till then
ching!
Au revoir
smoochies,
Gugu